Warneck Research EP-200A Amplifier
Overview
Warneck Research EP-200A Amplifier
Compatible with; 200A,203A,206A, all "A" variant Wurlitzer electric pianos.

Next batch of EP-200A amplifiers will be available bid-end Oct 2023.

For over a decade professionals around the world have chosen Warneck Research Wurlitzer amplifiers and VariVib's for their rock solid performance and superlative sonic identity.  Some of the artists using Warneck boards; Sir Paul McCartney, Ringo Starr, Phish, Chuck Leavell, Lenny Kravitz, Benmont Tench, Adam MacDougall (Black Crowes), Chris Kilmore (Incubus), Jeff Tweedy (Wilco), Little Steven & the desciples of soul, Norah Jones, just to name a few!

Our amplifier's faithfully maintain the soul and voice of an original minus the fuss! The vibrato shape and sound is identical to the original, installation is easy- about a half hour of time, some basic hand tools and a cold beverage of choice gets the job done!  
We also offer complete technical support for all of our products!

Beware imitations with 15 minute warranties!
Warneck Research amplifiers utilize modernized power supply and amplifier circuitry which operates at extremely low noise floor; no more hiss, buzz, hum or radio interference (RF) noise- just your Wurlitzer the way it was meant to be!
All RetroLinear products are ran through extensive testing and quality control processes; manufacturing top shelf quality and reliability is our mission. All RetroLinear amplifiers carry a liftime warranty, all though we're very proud of our flawless operational record!


Amplifier Features:
• Bullet-proof thru-hole component construction
• Descrete power amplifier overbuilt to operate indefinately-  no integrated power amp chips or class D switching.
• A usable 1/4" line-output that yields results not headaches.
• Sufficient output gain to drive virtually any effect pedal, tube amp, powered speaker or record direct into your preferred D.A.W. (it's that quiet)
• Switchable line out control offers variable gain control via the volume control or sets the output drive to 100% which pairs nicely to drivevolume pedals and multiple effects units, in this mode the volume control will effect only the speakers.





Kick it up a notch with a "VariVib" Variable speed vibrato!
Make it a three knob Wurly! You've likely seen a Wurly or two or ten around with a 3rd knob, well- that's our little twist!
The VarVib takes your Wurlitzer's vibrato to another level producing anything from slow pulsations to flutter and everything inbetween.
Adjustable rate approximately 1Hz to 15Hz, simple 3-wire installation, includes a new brushed aluminum faceplate and jewel.
VariVib 2.0 also offers a selectable indicator which can function as simple on/off indicator or blink the vibrato rate.

Auxiliary and headphone jack output board (WEP-OB1)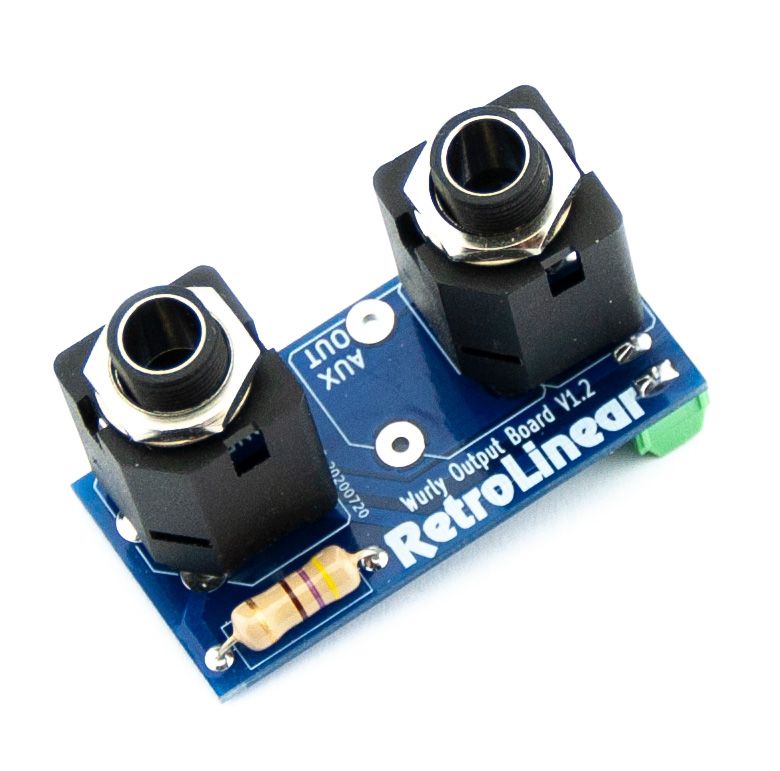 Replace those old and corroded output jacks quick and easy with our solder-less output board.
The OB1 output board uses high quality Amphenol® 1/4" isolating jacks which eliminate ground loops and maintain signal integrity.
Direct drop-in installation for all 200A series Wurlitzer pianos.